02 Dec

Together – We Will Rise
Yes, I know. Queen and for King and Country. Yes, they go together. Both are speaking of how we will RISE and together, we WILL be the Champions! I know it. So, while I cry watching the first video, I feel INVINCIBLE moving forward with the second.
This is for the busted heart
This is for the question marks
This is for the outcast soul
Lost control, no one knows
Sing it for the can't-go-back
Sing it for the broken past
Sing it for the just found out
Life is now upside down
In last month's newsletter I stated we had plans to winterize our Ames location. Well, it took on a different type of winterization. What do you do with a shop that has drive-through bays and is sitting unused? You donate it to be the Story County Test Iowa drive-through clinic. This site opened just before Thanksgiving.
TOGETHER: we will work to crush the virus that has devastated our industry.
TestIowa location in Ames to relocate this month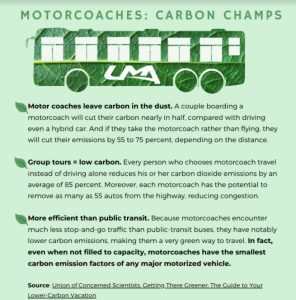 We are the champions, my friends
And we'll keep on fighting 'til the end
We are the champions
We are the champions
No time for losers
'Cause we are the champions
Of the world
It is TRUE! When we are contributing to the local economies, we are doing it GREEN. We are the greenest form of passenger transportation.
I've paid my dues
Time after time
I've done my sentence
But committed no crime
And bad mistakes
I've made a few
I've had my share of sand kicked in my face
But I've come through
(And I need to go on and on, and on, and on)
BUT
If you're lookin' for hope tonight, raise your hand
If you feelin' alone and don't understand
If you're fightin' in the fight of your life, then stand
We're gonna make it through this hand-in-hand
We have now been invited to the party of relief. While there was a headline showing Senator McConnell not accepting the $900 billion stimulus plan. Senator Ernst's office continues to give me hope. I am told the package introduced – that FINALLY includes the motorcoach industry – is a great starting point and negotiations will continue. Please reach out to our elected officials and tell them we need this package before they go home.
(PS – John and I have already been in communication with 2 of our newly elected officials. I am looking forward to talking to them ALL soon. See my latest article below.)
Make Introductions and "Sell" to Your Newly Elected Officials
This is for the second chance
This is for the new romance
Sing it for the loved in vain
Overcame, it's not too late
While this video was created to discuss a change with a new Iowa Tourism organization, iTIP, the message is good for all of us – even as a reminder to myself. If you want to grow, you must change. Ugh. Change. BUT – we can do it TOGETHER.
So, let's rise together. Let's keep fighting 'til the end. This is no time for losers. Are you ready for the change?
Kim Grzywacz, CTIS